Our Crew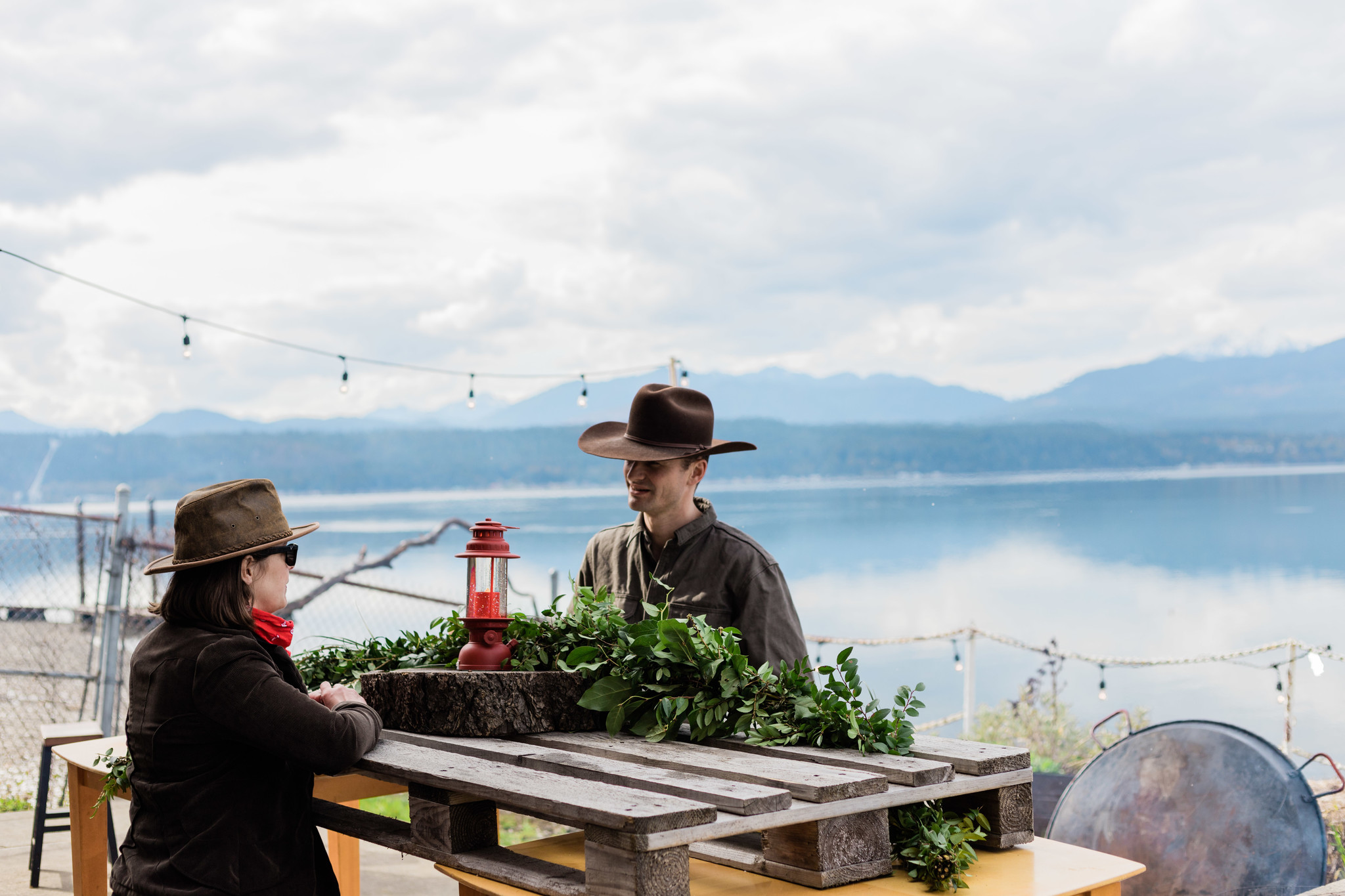 Lisa Leggett, Shopkeeper
A resident of Hood Canal for most of her life, Lisa Leggett is responsible for making the dream to showcase local food, drink and Art a reality. While her title may be Shopkeeper, she also runs private and public events at the Market and contributes to Alderbrook Resort & Spa's amenity and guest experience programming. Lisa lives in Union, overlooking Hood Canal, with her husband, son, cat and a few chickens.

Ben Jones, Executive Chef
A long-time devotee to all things food – his first word was "ham" – Chef Jones knew at age 10 that he wanted to become a chef and entered culinary school at Nelson Polytechnic in New Zealand at 17. He then led culinary programs in Chicago, namely TRU with Graham Elliot and the Peninsula Hotel. After serving as the Executive Chef for the Resort at Paws Up in Montana for five years, he traded in his spurs for an oyster knife and joined the team at Alderbrook Resort & Spa as their Executive Chef. Union City Market is one of many food and beverage outlets that Executive Chef Ben Jones oversees. When the skies are clear, you can find him foraging the local trails and shores for seasonal ingredients or cooking on open flames along Hood Canal. Indoors, he's making cheese for his cheese cave, curing meat, drying pasta and leading the culinary team. Ben lives in Olympia with his wife and three girls.